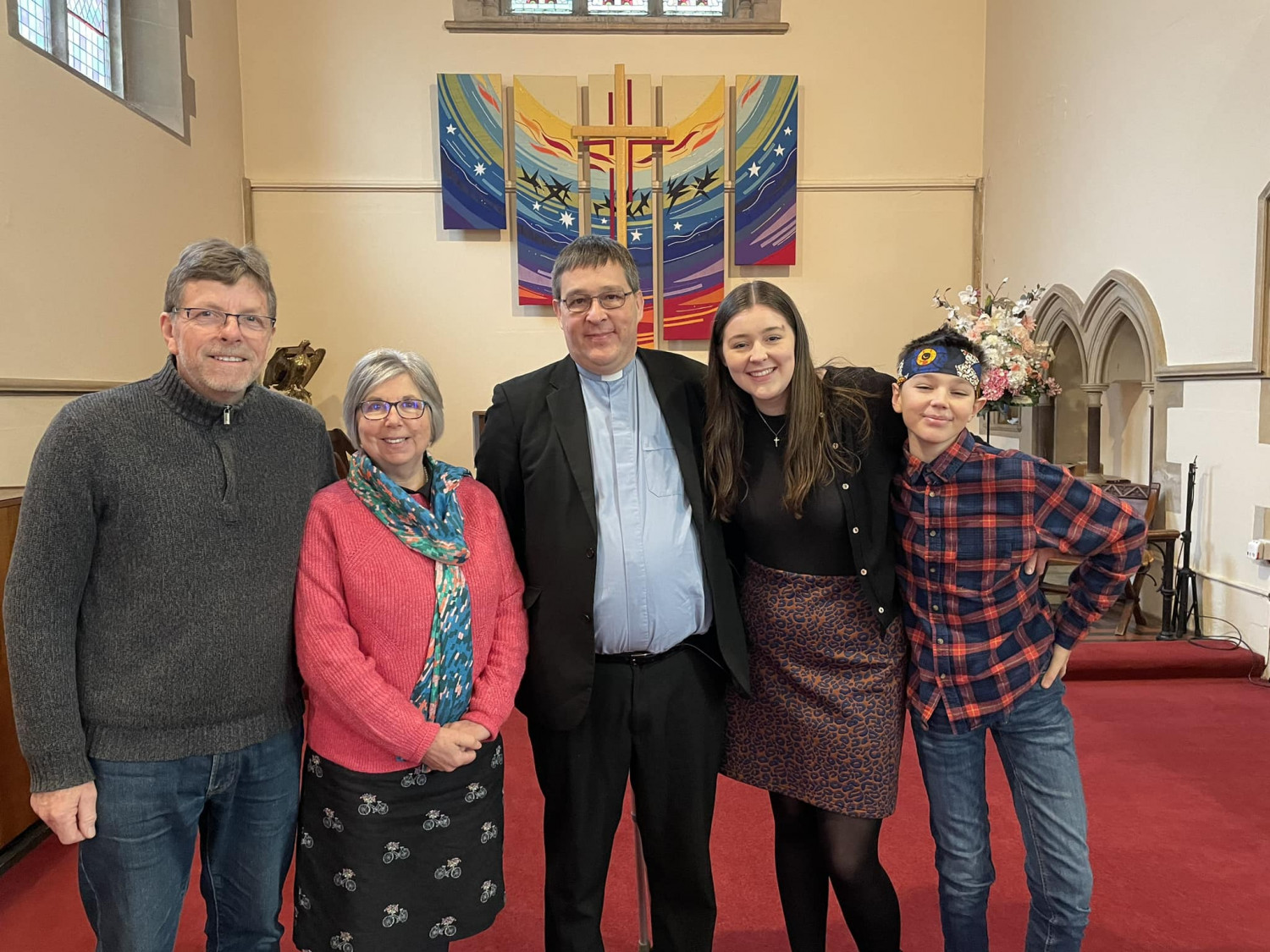 The Snickers Team: Martin & Gail Rowley (left) with Rachel & Ben Madeley (right)
At the beginning of 2023, we relaunched our children's work under the name of Snickers. Martin & Gail were given a vision form the Lord to restart our young people's work and brought some fresh ideas from their years in the other churches they had served before they moved to Weston-super-Mare.
They invited Rachel & Ben Madeley to join them so that there were some younger people to help out. Rachel is training to be a primary school teacher and Ben is in year 10 at school, so they can bring a younger insight to run alongside Gail & Martin's years of experience. It has proved ot be a winning team. They are supported by other members of the congregation whio take it in turns to go along and assist. Obviously, leaders are DBS checked and trained in Safeguarding.
Snickers is designed for children of all ages. They meet in Church at 10 a.m., before going across to the Church Hall for a time of reading Scripture and learning from the great truths of the Bible, alongside playing games and having a lot of fun. THe weekly material is drawn from Scripture Union resources, which are always excellent.
On the 4th Sunday of the month, the Snickers team run the All Together Worship where everyone in the Church family join together. The children from Snickers who want to take part do. The 4th Sunday is a moveable feast for events such as Mothering Sunday or Easter Day.